Sports Injury Treatment at Arlington Chiropractic Clinic
Sports injuries can occur at any level of play from novices and hobbyists to professional athletes. Here at Arlington Chiropractic Clinic, we treat patients from Arlington Heights, Mt Prospect, Palatine and the surrounding communities for many types of common sports injuries. Chiropractic care provides natural, non-invasive therapies that are designed to help you heal faster and get pain relief without the need for medication or surgery.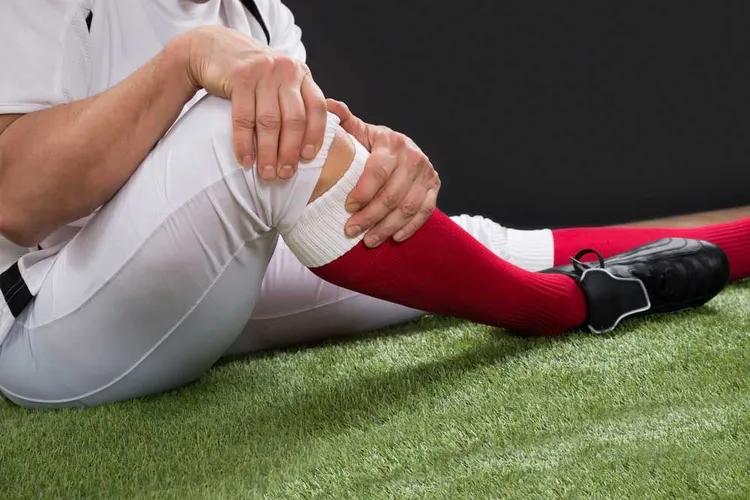 Common Sports Injuries
Whether you just ache in general or have suffered from a sports injury, our Chiropractic Physicians can provide you with superior service so you can get back in the game quickly. Some of the most common complaints athletes seek chiropractic care for include:
1. Sprained/Strained Ankles and Wrists: While the ankles and wrists are two of the most utilized areas of the body during sporting activities, they are unfortunately very weak areas that are prone to injuries. Overuse of the joints and falls are typical causes of sprains and strains in the wrists and ankles.
2. Groin Pulls: Groin pulls and strains are common in baseball, hockey, soccer, and wrestling, but can occur in almost any sport. The ache and pain that results in the groin area can be excruciating, but our chiropractic service can provide much-needed relief.
3. Patellofemoral Syndrome: Repetitive motion of the kneecap rubbing against the thighbone can cause pain in the connective tissues as they become pulled, torn or damaged. Athletes involved in excessive running and jumping often suffer from the patellofemoral syndrome.
4. Hamstring Strains: Overstretching the tender muscles in the hamstring is a common injury that can take several months to heal. Our chiropractors can recommend effective therapies for healing and pain relief so you can resume your activities sooner.
5. Tennis/Golfer's Elbow: Also known as epicondylitis, repetitious use of the elbow causes tiny tears and inflammation in the connective tendons and can keep you on the sidelines for weeks without treatment.
6. Shin Splints: Acute and chronic pain in the front of the leg between the knee and ankles can be the result of shin splints. If your sport requires a lot of legwork, this condition can rear its head at any moment.
7. Shoulder Pain: Conditions such as a torn rotator cuff, tendonitis or frozen shoulder is the result of overuse that causes the tendons and muscles in the shoulder to tear or become strained.
8. Concussions: A growing concern among athletes is the risks of concussions, which are serious injuries that can take several months to heal. Side effects of concussions include headaches, migraines, and neck pain. Getting effective treatment as soon as possible is advised.
Chiropractic Treatment for Common Sports Injuries
After a consultation and physical examination with one of our experienced chiropractors, you'll receive recommendations for integrated chiropractic care therapies that are customized for your particular needs. Not only are these holistic treatments proven to provide pain relief and promote healing, but they can help you gain strength so you can return to the game stronger than ever and stave off future injuries. Some of our primary sports injury treatment plans include:
Chiropractic Adjustments
Physiotherapy Modalities
Massage Therapy
Physical Therapy Exercises
Ultrasound
Cryotherapy
Mechanical Traction
Electrical Muscle Stimulation
Lifestyle and Nutritional Advice


Looking for Sports Injury Treatment in Arlington Heights, Mt Prospect or Palatine?
If you're ready to get off the bench and back in the game, contact Arlington Chiropractic Clinic at (847) 259-4493 to schedule a consultation with our experienced chiropractic care team.